After a few strategic changes, the second fundraising attempt reached its goal
"On the Rivet: The Race for the Champion's Stripes," a road-racing-themed board game designed by Jason McDowell, was successfully funded on September 5, 2020 after 22 days on Kickstarter, reaching its fundraising goal of $5,500. 3 days yet remain until the campaign's completion.
"It's been a long time coming, but I'm very excited to come ever closer to the realization of this project," said McDowell.
This was the second attempt to fund the project. "The first funding efforts were a little more involved. It was a bigger version of the game with more components and a larger, more complicated print run, which required larger participation, that ultimately didn't come through."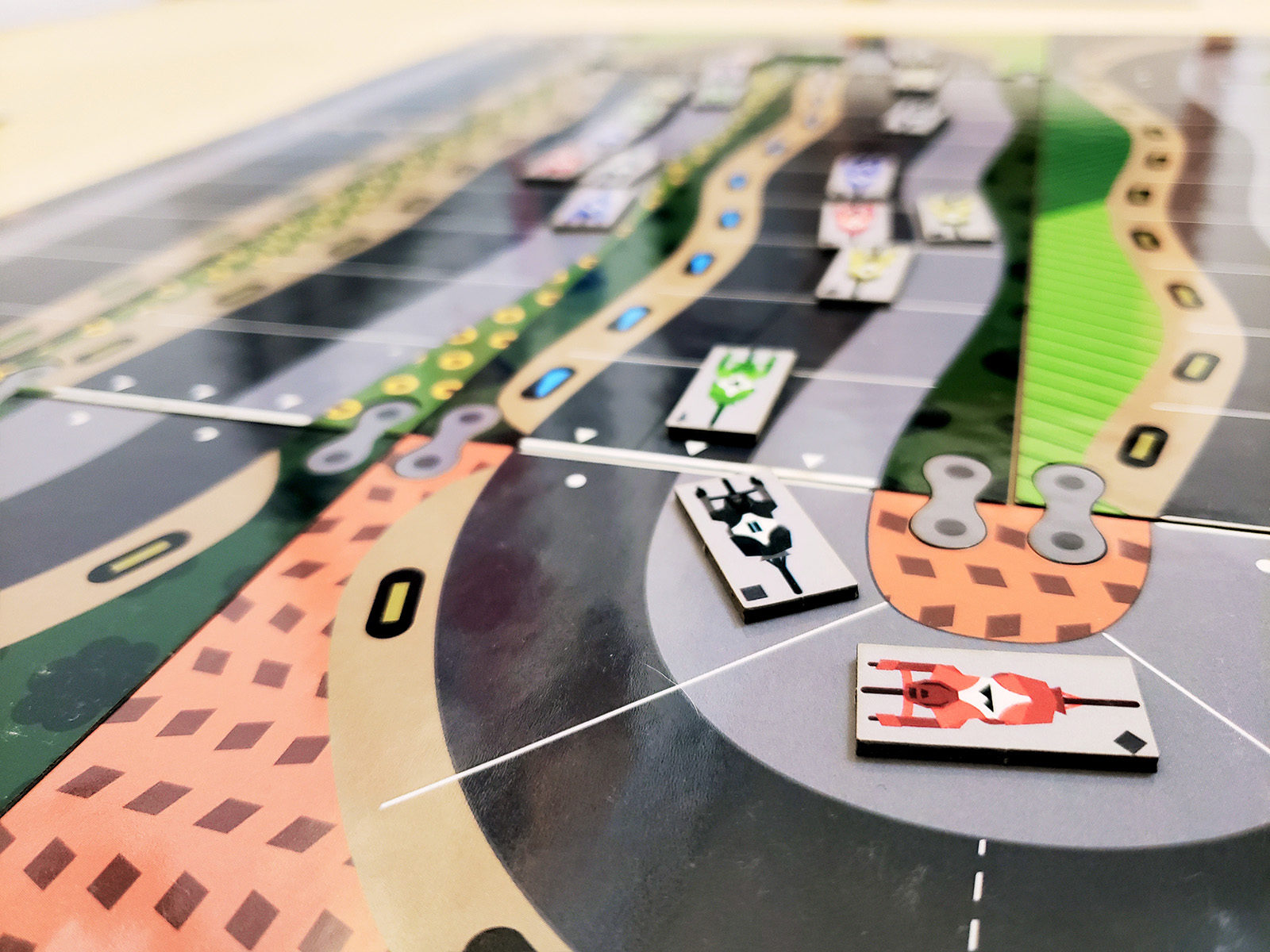 "After some time and a lot of guidance from a friend who is better at this stuff than me, I changed the name, reduced the play time, and simplified the project in a way that kept the main idea of the game in tact, but reduced the number of components."
This makes the game more accessible and affordable at the entry level.
The game will also be manufactured via The Game Crafter in Madison, Wisconsin, instead of overseas.
At it's core, "On the Rivet" is a racing game in which players push and pull lines of racers across variable terrain depending on where they're located on the course. As each rider finishes, they collect more and more time. Because of this, you want to finish your whole team as high as possible. This means that every rider matters, from front to back, and it could also mean that the winner of the race may be different than the winner of the game.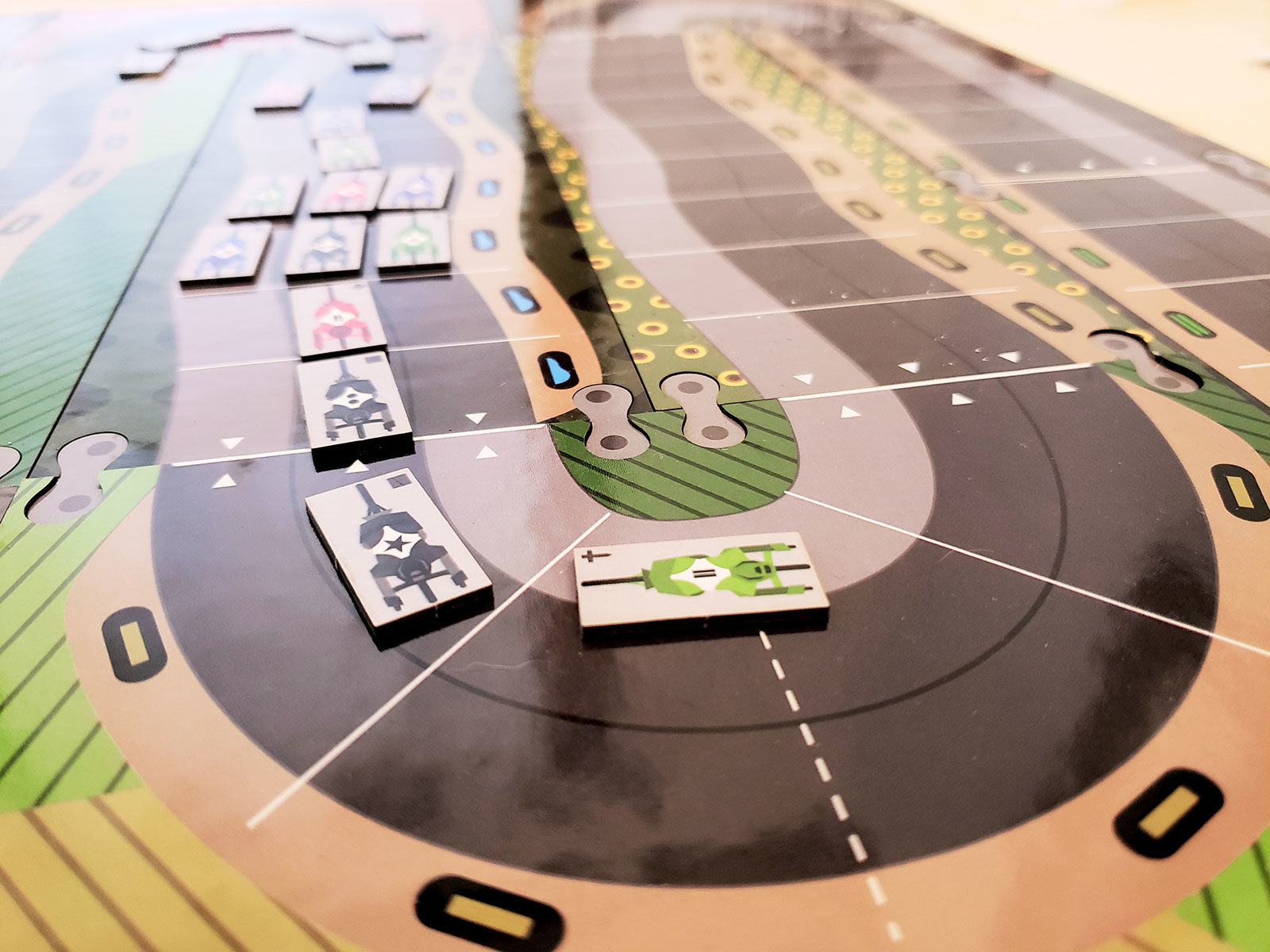 The trick when moving your team is, you have to balance your efforts and work with other players to avoid fatigue. Find ways to make your opponents ride just a little bit harder for you than you do for them.
In addition to the core game is a Team Tactics expansion, which adds more players and special Tactic cards.
The extra time after the first failed fundraising effort also had an added benefit of making room for more innovation within the game. If you supported version one, you'll probably be more than happy to have had to wait the extra time for version two.
"The race course has always been customizable, and is built from an assortment of map tiles. But these tiles sat next to each other and weren't secured in any way, so they had a tendency to shift and get sloppy as the game played on," said McDowell, "I created a puzzle-like knob-and-pocket system with thematically appropriate chain links to hold the map together."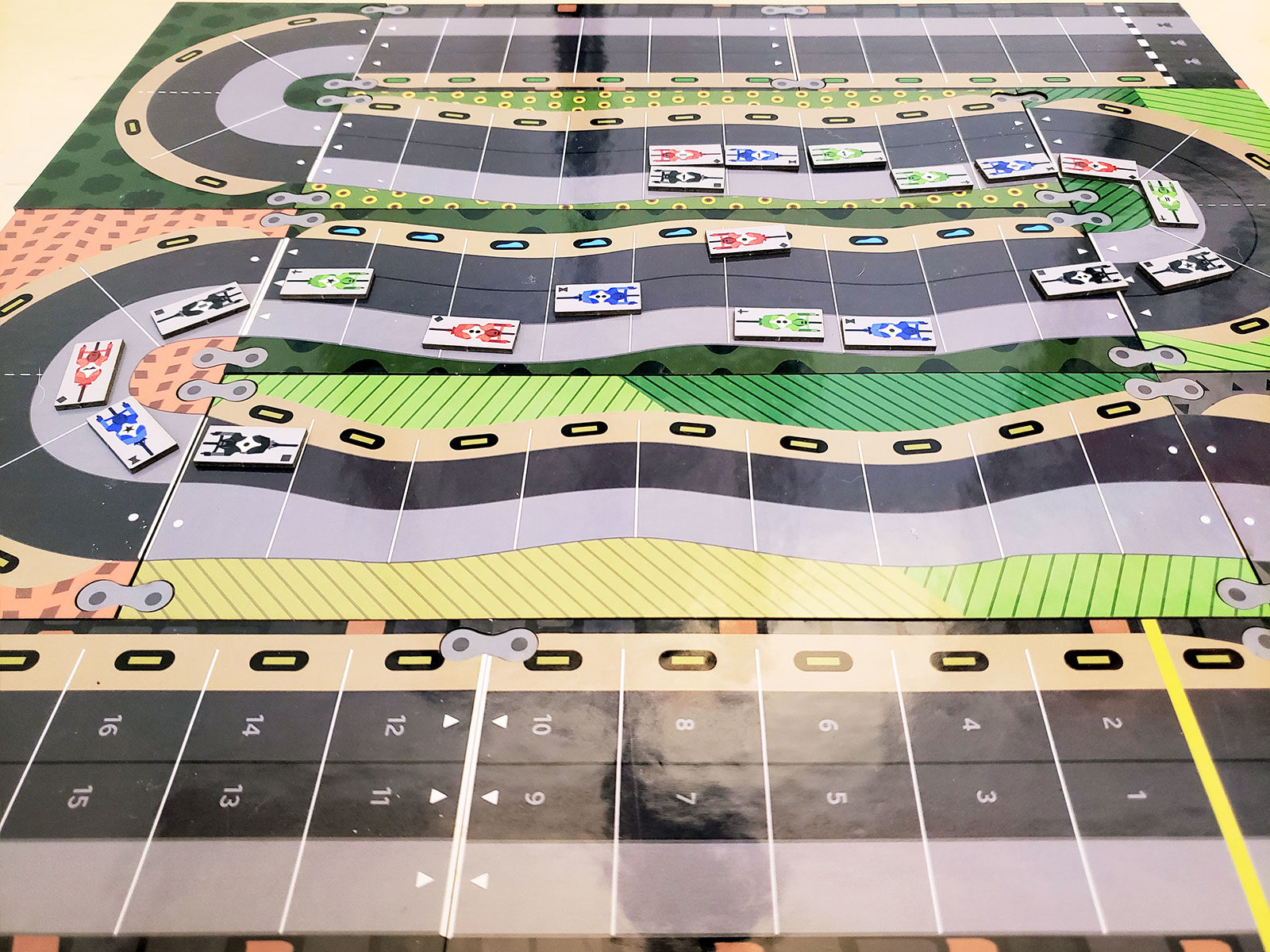 The event system also got a more interactive overhaul.
"The events originally kind of sat benignly to the side, and affected people randomly depending on how their deck was shuffled. It wasn't really connected to the game and never felt satisfying to me."
Now events are built into a risk system where players can snag extra movement benefits, but with a small chance of triggering an event that will likely not be in their favor.
"It adds a little bit of tension for the players who want to push their luck to gain an advantage, and it also connects more deeply with the theme."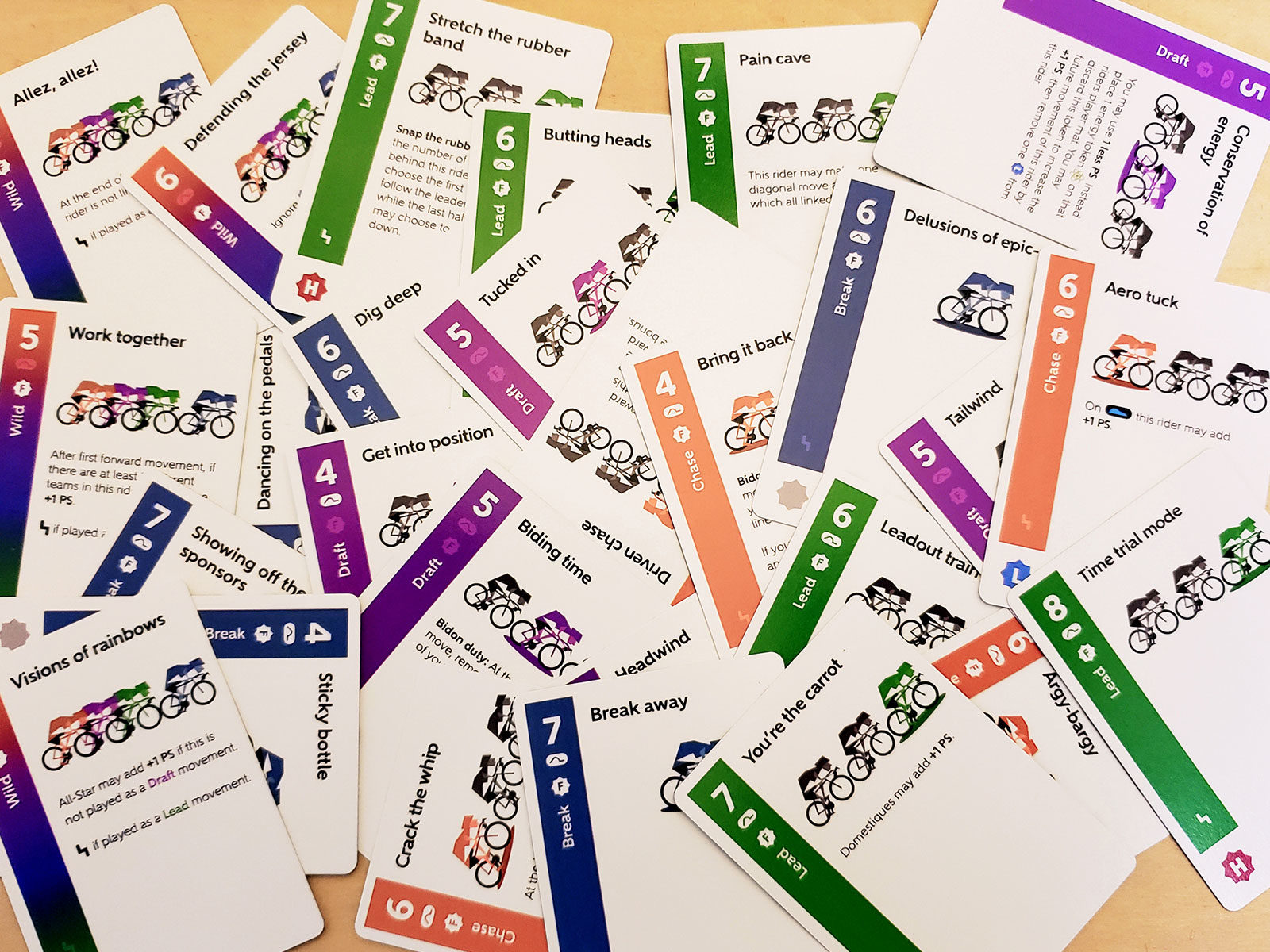 The game was designed in Milwaukee and will be printed in Madison, WI. "Once the Kickstarter officially closes it should only take a short amount of time to finalize the designs, which will then be sent off for the first official print run."
This run will be limited, likely with 100 or so copies available, but you can still pitch in to the Kickstarter until Tuesday, September 8 by 11am. If you missed your chance, you may still be able to snag a copy at littletinyfish.com/on-the-rivet.