One of the problems with being a publication about other peoples' things is that you don't have your own things to sell.
OnMilwaukee writes about Milwaukee-related properties, but those properties largely belong to someone else, or may become associated with other people. Can OnMilwaukee be represented by the Art Museum, or is the Art Museum best represented by the Art Museum? Can it be represented by public art, or is the city itself best represented by public art? Or does the brand get muddled in with the message behind the art? Can it be represented by the top tier events like Summerfest, or does that branding belong to Summerfest?
So I set about designing intellectual property that could be exclusively controlled, owned, copyrighted and trademarked by OnMilwaukee.
Thus came about the Beer Bottle Bestiary, a series of animal characters based on the shape of a beer bottle.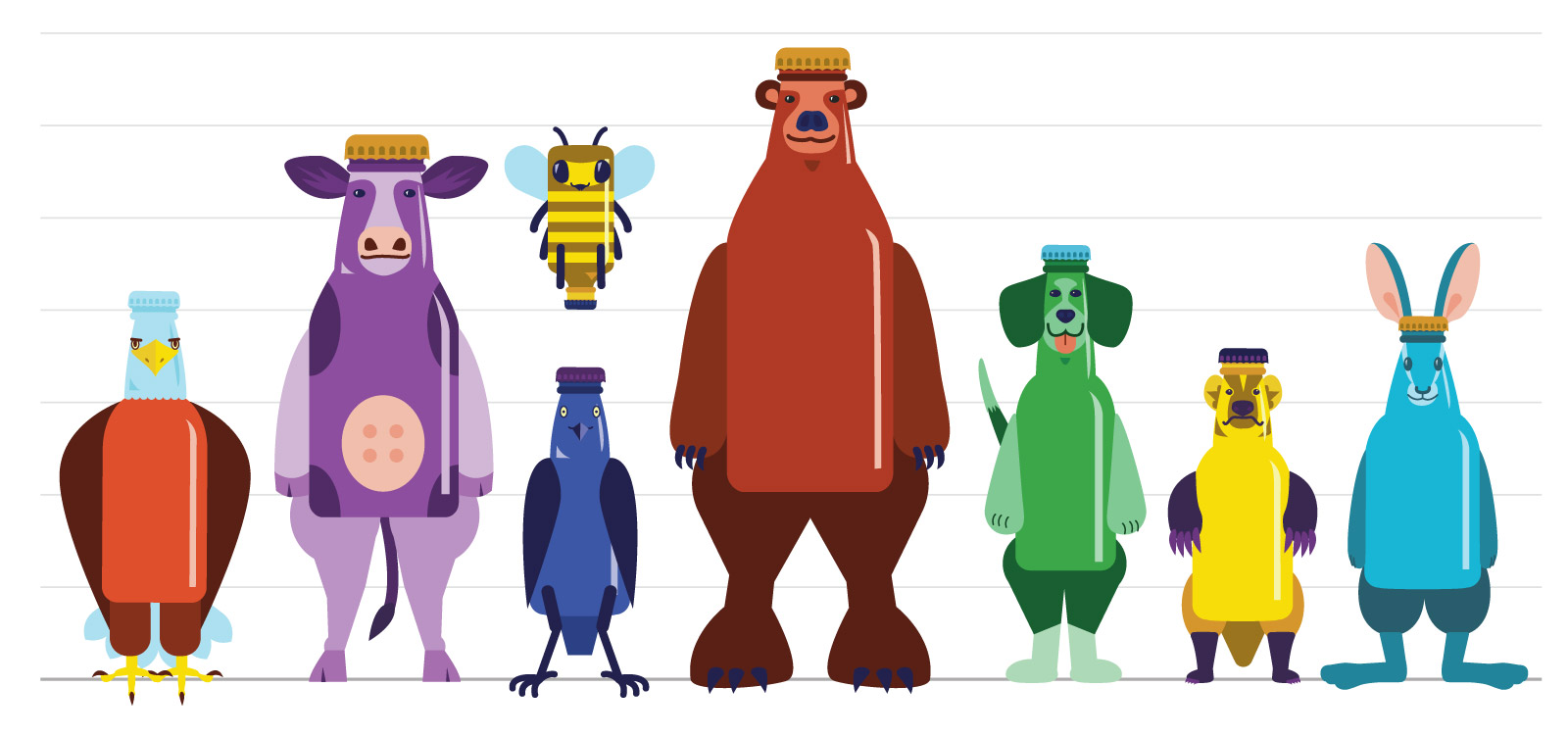 Over time, these characters can be used for messaging, mascots, storybooks, plushies, animation and more. They tie back to the city's beer-producing roots, but do not borrow from existing brand applications.
Sample Gallery